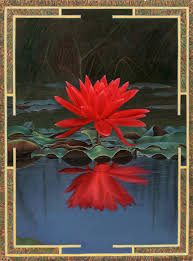 Prema-yoga is simply yoga developed to its full expression and real purpose.
Real yoga is not only meant for the well being of our mind and body but to link us to the Absolute.
The best link is Love
The Sanskrit word "prema" means pure love flowing from and for the ultimate source of everything.
It is distinct from kama, the egoistic, greedy, materialistic hankering for illusory satisfaction.
Prema is the source of all spiritual perfections while kama is the source of all sufferings and illusions.
Prema-yoga is a joyful process to enable you to taste divine love within the innermost chambers of your life.
.